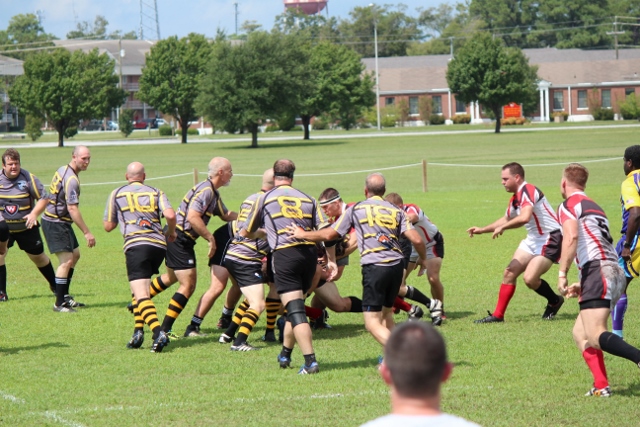 The Clayton Rugby Football Club is excited to announce their Spring 2015 Schedule. The schedule should prove to be a test of the club's development as an increase in playing numbers led the club to add a couple more fixtures than originally planned. The schedule includes a few familiar opponents for the Bootleggers along with first-time matches against a couple of squads the club has never played before.
Spring opponents should prove to continue to help the progress and development of new players to the club while at the same time challenging the squad and provide a valuable gauge of the club's progress on the pitch.
The Bootleggers start Spring practice this coming Saturday, 10:00am, at East Clayton Community Park. All interested players are encouraged to come out to practice and give it a try. No experience necessary.
The Clayton Rugby Football Club would like to thank Woodall's Fitness, Deep River Brewery, Clayton Chiropractic, Rugby America, and GRUBBER apparel for their support.
Spring 2015 Schedule
2/28/15 – at Tobacco Road Legends (2:30pm kickoff)
3/14/15 – at ECU
3/28/15 – Duke Grads (Tentative: location TBA)
4/11/15 – at Tobacco Road Legends
4/25/15 – at Cherry Point
5/2/15 – Southern Pines (Home)
All kickoffs are at 1:00pm unless otherwise noted.