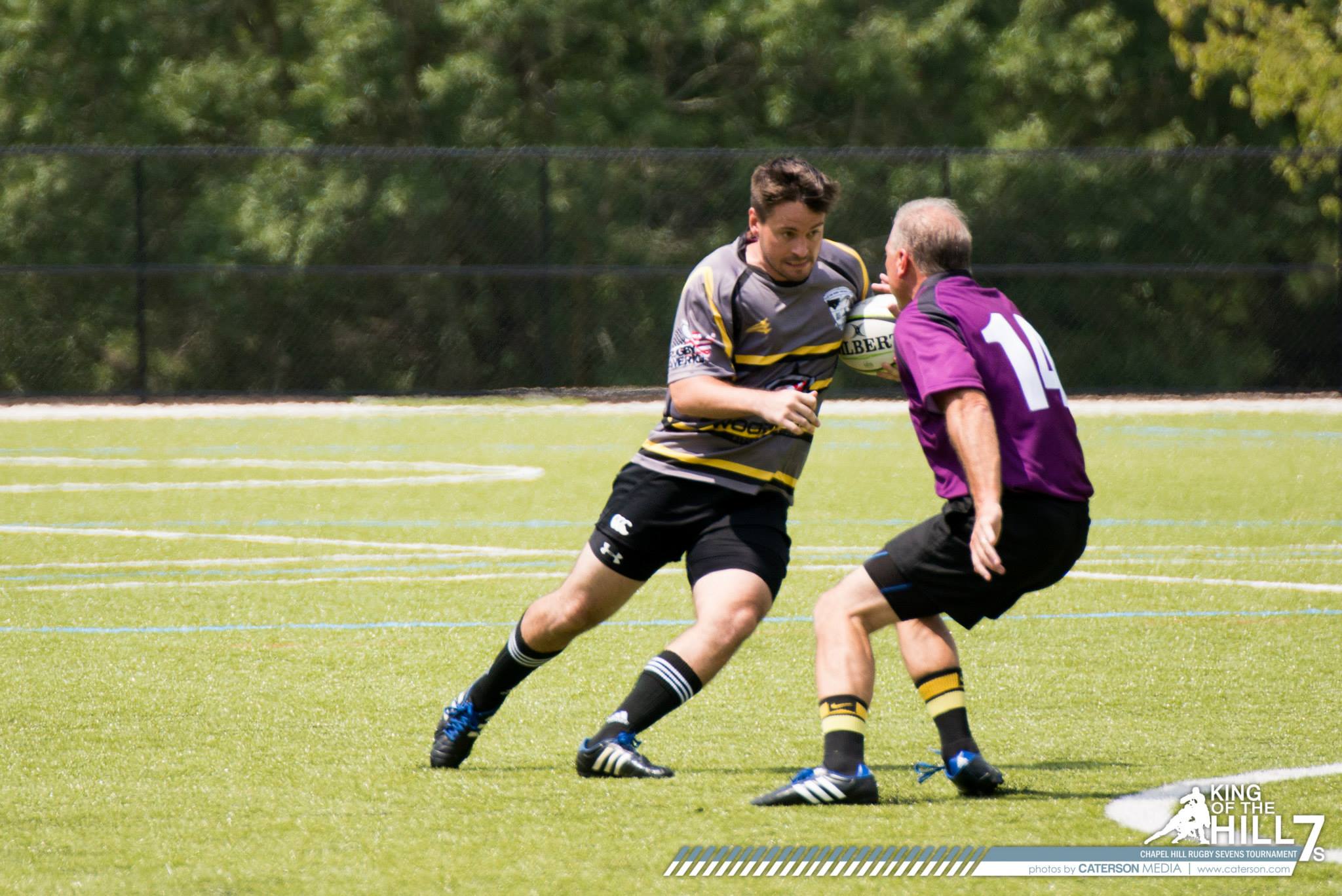 The Clayton Chiropractic Spotlight Player of the Month for February is Jon Ryan. The Clayton Bootleggers would like to thank Clayton Chiropractic and Dr. Karel Lloyd for their continued support of our club both on and off the field.
Name: Jon Ryan
Age: 31
Hometown: Sterling, VA
Currently Resides: Winterville, NC
Height: 5'11"
Weight: 210
Position: Flanker/Inside Center
Years Playing Rugby: 3
2015 Stats: Jon appeared in a total of nine games for the Bootleggers in 2014. Four games at the King of the Hill 7s in Chapel Hill where he scored two tries and he played in five games of 15s in the Fall. Jon had a big game in the club's end of the season road win over Cherry Point.
Coach's Notes: Jon started with the club last the Summer and proved a versatile player putting in solid minutes with the 7s team and then playing both flanker and outside center in 15s. With added numbers in our backline, Jon should be able to focus on his play at Flanker and challenge for a starting spot in the Bootlegger's back row this Spring.
Hobbies: Crossfit, Cooking, Hanging out with my Wife and my 1 year old (Foster).
How did you get started playing Rugby?  My wife introduced me to the game and I thank her every day for that.
Favorite thing about Rugby? The brotherhood-I would kill for the guys who I play next to.
Favorite rugby moment of 2014? Scoring two trys at the King of the Hill 7's Tournament in Chapel Hill.  But more importantly seeing the team come together as the year progressed.