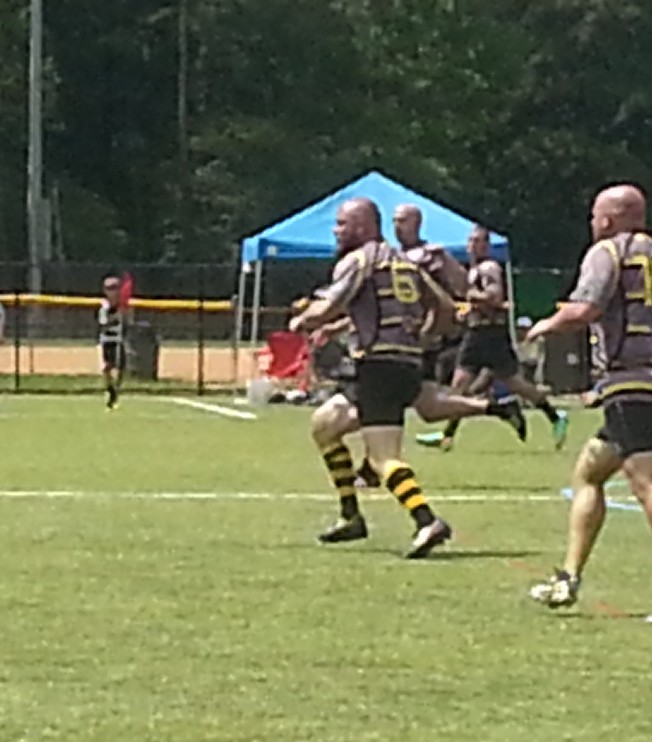 Throughout 2015, Clayton Rugby and Clayton Chiropractic will be sharing a Spotlight Player each month. The Spotlight Player series is an opportunity to share a little bit more about the many players and supporters that are involved with Clayton Rugby. The January Clayton Chiropractic Spotlight Player is Blake Cowan.
Name: Blake Cowan
Age: 31 years old
Hometown: Clayton, NC
Currently Resides: Clayton, NC
Height: 6'0
Weight: 225 lbs
Position: Flanker
Years Playing Rugby: 1
2015 Stats: Blake missed only two Bootlegger matches in 2015, appearing in seven 15s matches and played in eight 7s matches at two tournaments this past Summer.
Coach's Notes: Blake was one of the stalwarts of the team, playing in almost every game last year, including the club's first ever match. Blake shows promise as a back row forward. He works hard, never backs down, and has a positive attitude. We look forward to seeing Blake's continued development in 2015.
Hobbies:  playing guitar, lifting weights, working on cars, rugby.
How did you get started playing Rugby? I got started playing rugby through Jason Niemiller constantly harassing me about it for a couple years.  Luckily I did it because I love it!
Favorite thing about Rugby? My favorite part about playing rugby is the brotherhood with your team and even with other teams….and the hitting.
Favorite moment of 2015? My favorite moment from 2014 was every

Saturday

that we met up with a team and smashed heads together whether it was 7's or 15's, I can't just choose one.  Anytime

Saturday

is a rugby day it's another great moment for me.  Just can't wait to see what 2015 holds for Clayton RFC.