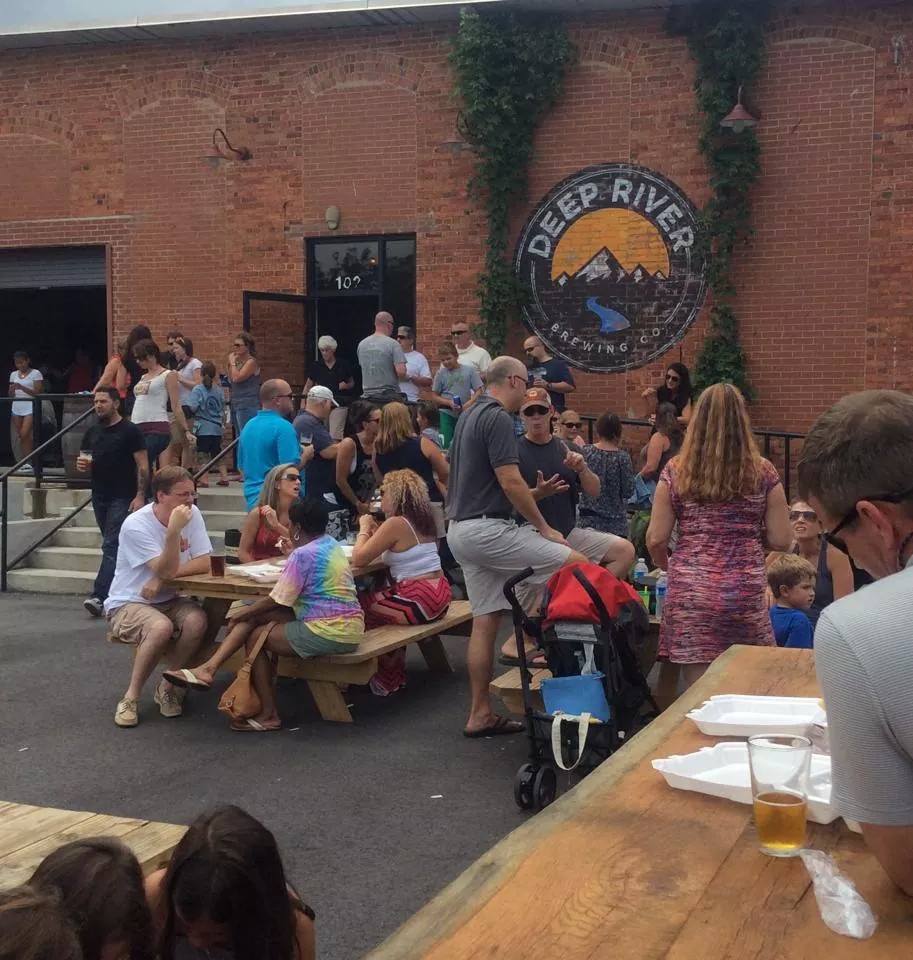 The Clayton RFC, in conjunction with Deep River Brewery, hosted a BBQ Plate fundraiser this past Sunday to benefit the Clayton Copperheads Youth Rugby Club as well as the Clayton RFC Men's teams. Clayton's resident club chef's Philip "Paddy O" Davies and JG Van Graan put out a full menu of Southern favorites.
The club set their goals high for the event and surpassed their goals with a massive turnout at Deep River Brewery, which is one of the Clayton RFC's main sponsors. Guests were treated to bbq pork, chicken, beans, boiled potatoes, and cole slaw. After the final count, it is estimated that the club served around 200 plates at the event. The fundraiser was also bolstered by a number of very gracious donations from those in attendance.
Proceeds from the fundraiser will be put towards building a scrum sled for the youth and men's teams as well as a set of goal posts that are set to be installed on the lighted pitch at East Clayton Community Park. Any additional funds will be put towards the purchase of tackle bags and other equipment for the teams.
The Clayton Rugby Football Club would like to thank everyone that turned out for the event. Your donations will help us continue to grow the game of rugby here in Johnston County. We would also like to thank all of our sponsors and give a special shout out to Deep River Brewery for letting us host the event at their facility, Dr. Lloyd from Clayton Chiropractic for letting us use his cooker to make the beans on site, as well as Lowes Foods for their donation of buns and rolls.
Last but not least, we'd like to thank Paddy O, JG, and both of their wives for their tireless efforts on Sunday. The event wouldn't have nearly been as successful without your help.
Enjoy some pictures from the event!