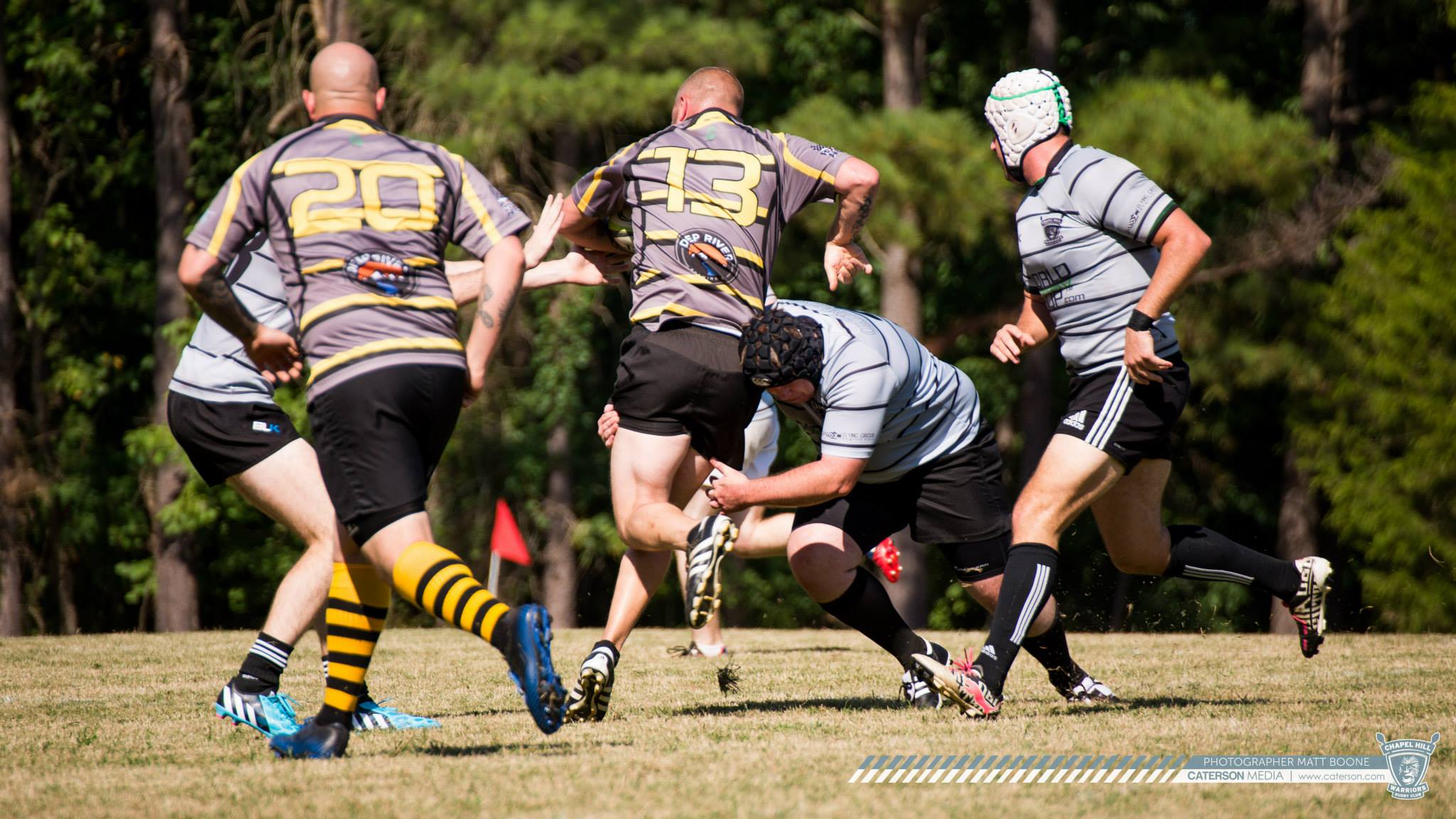 CLAYTON, NC – This past week at the Club's Monthly Board of Director's Meeting, the Clayton Rugby leadership group voted unanimously to enter the Bootleggers 1st XV into Division III for the 2016/2017 competitive cycle. The move to D3 is on the back of another strong recruiting year for the Club. After barely having enough players to register the club in their first season of play in 2014, numbers have multiplied and the Club now has between 45-50 active players. Just as importantly, with the growth in numbers the Bootleggers have also shown significant improvement on the field of play. Just a couple months into the Spring 2016 season, the Bootleggers have already surpassed their previous record for wins in a year. A mix of young talent and veteran leadership has produced solid results for the club in 2016 and shows signs of great things to come.
"Our rapid growth left us in a tough position," said Club President Ted Hardy. "We didn't plan to move to D3 until 2017 at the earliest. However, the move to D3 isn't just about pushing the 1st XV forward and challenging that group. It is just as much about our 2nd XV which includes developmental players, social players, and Old Boys. It is important to keep them engaged and it has been difficult to find them teams to play."
With that, the Bootlegger's 2nd XV is making the move to Division IV taking the spot previously held by the Club's 1st XV. The switch should give the 2nds more consistent, better, and more meaningful competition.
"It is going to be a challenge with teams in two separate divisions, but it's a risk we have to take for the sake of the Club and our players," added Hardy. "I don't think anyone involved in the creation of this club could have imagined that we would have come this far so fast. It's a good problem to have."
The Bootleggers join a tough D3 competition in the Carolinas and should face a daunting schedule that includes a number of teams that the team have already faced.
"I don't think there are any illusions that we'll step right in and win a title," said Head Coach JG Van Graan. "We need to work hard, keep improving, be competitive, and the rest will sort itself out."
The Clayton Bootleggers are preparing for a string of home matches to close out their Spring 2016 season. Next up for the Bootleggers is a doubleheader against NC State on April 9th at East Clayton Community Park.