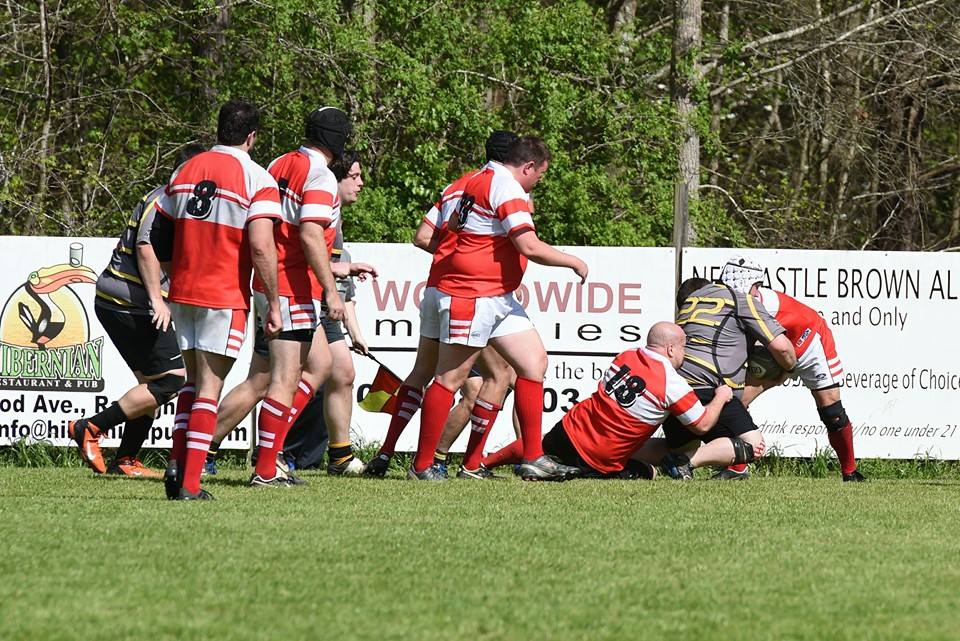 Each month, the Clayton Bootleggers shine a light on one of their players. Brought to you by Clayton Chiropractic, the club's Spotlight Player of the Month for April of 2015 is John Williams.
Name: John Wililams
Age: 30
Hometown: Asheville, NC
Currently Resides:Raleigh, NC
Height 5'8″
Weight 275
Position(s) Prop
Years Playing Rugby: 1
2014 Stats: John made six appearances for Clayton in 2014, playing mostly prop
Hobbies: Hanging out with my wife and daughter, four wheeling, mountain biking, video games
How did you get started playing Rugby? I saw a notice about a club starting up nearby and was wanting to play some sort of team sport. Gave it a shot and was hooked from day one
Favorite thing about Rugby? The brotherhood between players. It doesn't matter how long you have known anyone, as soon as you are on the pitch with someone, they are instantly your brother and you would do anything for them.
Coach's Notes: One of the most soft-spoken players on the team, John has come a long way since he started with the club last year. As he continues to progress, he gives us much-needed depth in the front row. He has also turned into a tough player to bring down when he has the ball.