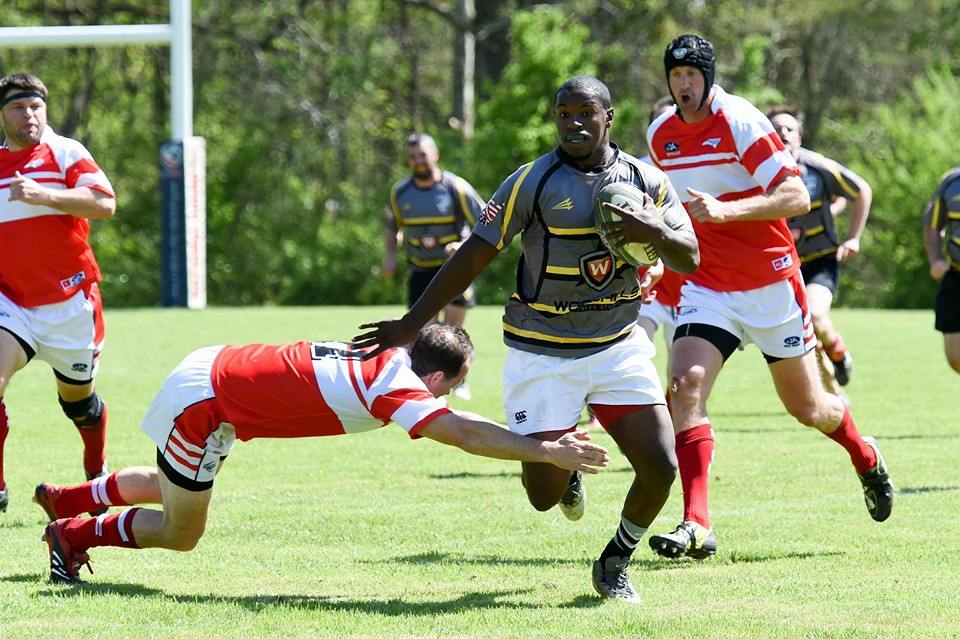 Each month, the Clayton Bootleggers shine a light on one of their players. Brought to you by Clayton Chiropractic, the club's Spotlight Player of the Month for March of 2015 is Anthony Crumity.
Name: Anthony Crumity
Age: 23
Hometown: Rochester, NY
Currently Resides: Selma, NC
Height: 5'10
Weight: 200
Position: Center, Scrumhalf
Years Playing Rugby: 4
2014 Stats: Anthony made two appearances for the Bootleggers in 2014, scoring one try.
Hobbies: Athletic Training, Football, Video Games, Singing, Traveling
How did you get started playing Rugby? Introduced to it by my brother in HS
Favorite thing about Rugby? I love the idea of making something out of nothing the fact there are so many ways to score and pass and kick and make plays. You can be creative and unique.
Coach's Notes: Anthony joined the club late last Fall and showed a lot of promise. We're really looking forward to seeing him break out this season. He has game changing ability in both 15s and 7s. We have high expectations for him.