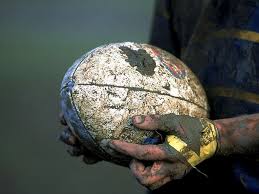 Welcome to the Clayton Rugby Football Club's home on the internet. Keep checking back as the site is just getting up and running and there will be a number of updates and changes in the coming weeks and months.
Nicknamed "The Bootleggers", the Clayton RFC is the first men's rugby club to ever form in Johnston County (North Carolina). Located about 30 minutes Southeast of the Capital City of Raleigh, the club was founded as a social team by local youth rugby coaches that no longer have the time to play rugby full-time but still enjoy getting out and competing. The club is open to all players regardless of age, skill level, playing experience, or fitness levels.
The club is in the process of registering with USA Rugby.
The club's 2014 schedule is currently in the process of being built. The club expects to play 2-3 15s games this Spring, enter at least two 7s tournaments this coming Summer, and then finish the Fall with 2-4 more 15s games. Roster size and player commitment will ultimately determine how much 15s is played during the club's inaugural year of operation. The club fully expects to field a 7s side this summer for at least two events.
The club's 2014 roster is currently forming and everyone is welcome. If you're interested in playing, please fill out the Player interest form that is located on the "Play Rugby" page on the website.